What's changing? Appropriate Body 21/22
For Early Career Teachers
16th Apr 2021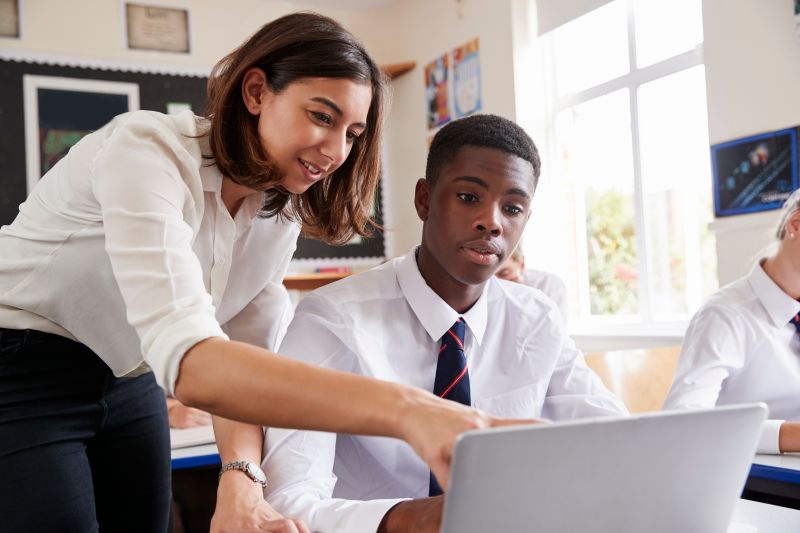 Our Appropriate Body Service provides a robust structure of professional guidance and support for every stage of the new induction process, whether you are:
An ECT
A mentor
An induction tutor
A headteacher
From September 1st 2021, if your school employs an Early Career Teacher (ECT), you must register them with an Appropriate Body (AB).
The Appropriate Body will provide independent quality assurance of the ECT's statutory two-year induction, and this will include checking that the ECT is receiving a programme of support and training based on the Early Career Framework.
The Northamptonshire Teaching School Hub AB service will offer schools support with:
Monitoring of support
we will ensure that Early Career Teachers are receiving their statutory entitlements
provide ECF fidelity checks, ensuring schools are supported to provide ECTs with a ECF-based induction.
Monitoring of assessment
ABs will make the final decision as to whether the ECT has satisfactorily met the Teachers' Standards, based on the headteacher's recommendation.
Our high quality support will include:
Centralised registration of ECTs across the region, with the Teaching Regulation Agency
Centralised point of contact for all schools and ECTs
Access to our online assessment and monitoring system 'NQT Manager'
Regular updates on statutory changes to the new ECT Induction and guidance on the new Early Career Framework
Induction Tutor/Mentor annual update training for the changing statutory entitlements, delivered across the region
Expert advice and knowledge regarding a school's statutory obligations for ECTs including formal complaints or challenges
Quality assurance of, and expert review of assessment forms against the Teachers' Standards
Monitoring visits and feedback should an ECT or school raise concerns
Benefits
Simplicity: Opportunities for schools to register for both the ECF Full Induction and Appropriate Body service in one easy step or as a separate service.
Keeping informed: with regular communications through our AB bulletin.
Access to expertise: highly skilled, experienced and timely, central point of contact for all schools and ECTs.
High quality approach across the region that is consistent yet personalised to meet the needs of all schools and their ECTs.