A guide to the ECF and your to-do list
A helpful guide for schools employing an ECT
21st Apr 2022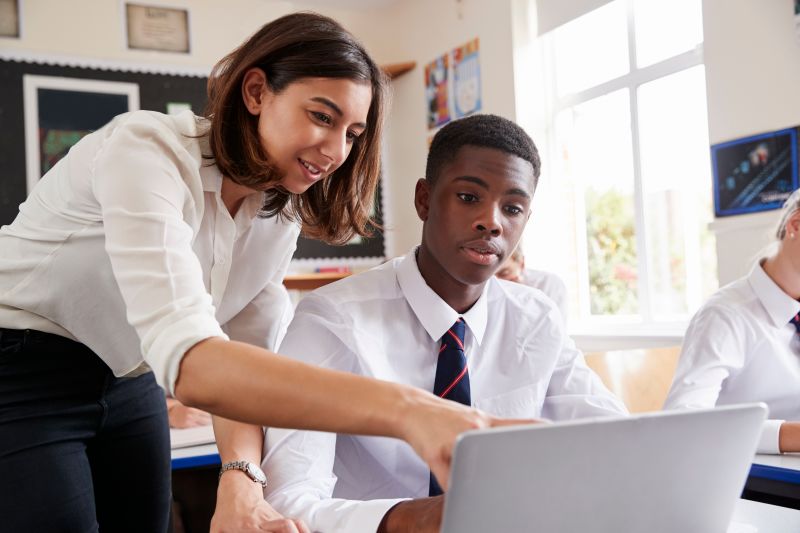 If you have a newly qualified teacher starting in September, they have a statutory entitlement to be supported by an Early Career Framework programme of development.
Northamptonshire Teaching School Hub is delivering the Teach First Full Induction Programme. This comprehensive, high quality ECF programme is free to schools, with additional funding paid to schools in Year 2.
What schools need to do in preparation for September


Now:
Decide your route - Full Induction, Core Induction or School Based
Read our Teach First Early Career Framework brochure detailing the curriculum entitlement, options, funding and how NTSH can support you.
Watch our webinar for information about the ECF and major Induction changes: 'Employing an ECT'
Register with an AB: Register for the NTSH Appropriate Body service

.
Later (when the DfE open the registration portal)
Register your ECTs on the DfE's 'Manage training for Early Career Teachers' portal & select the 'Training Provider' route.
Most importantly, get in touch to talk over any questions or concerns you have about implementing the ECF, our team is ready to support you.
On-boarding
There are a few steps that your school will need to complete to successfully on-board with both the Teaching School Hub and DfE. To on-board with Northamptonshire Teaching School Hub, please email ecf@northantstshub.org for the on-boarding spreadsheet.
DfE Support & Guidance
The DfE have now emailed all schools with an invitation to access their online portal. Through this you will indicate your preferred route, partners and how you will be supporting your Early Career Teachers. The DfE have created a video walkthru of the process, you can watch it here.
The DfE is running webinars for schools interested in finding out more about the upcoming changes to statutory induction on 20 May & 17 June, 4pm-5pm. These DfE sessions can be booked via eventbrite here.
Helpful links and downloads
Contact the team on hello@northantstshub.org with any questions.