July Partner CPD
A round up of CPD provided by our trusted partners
5th Jul 2021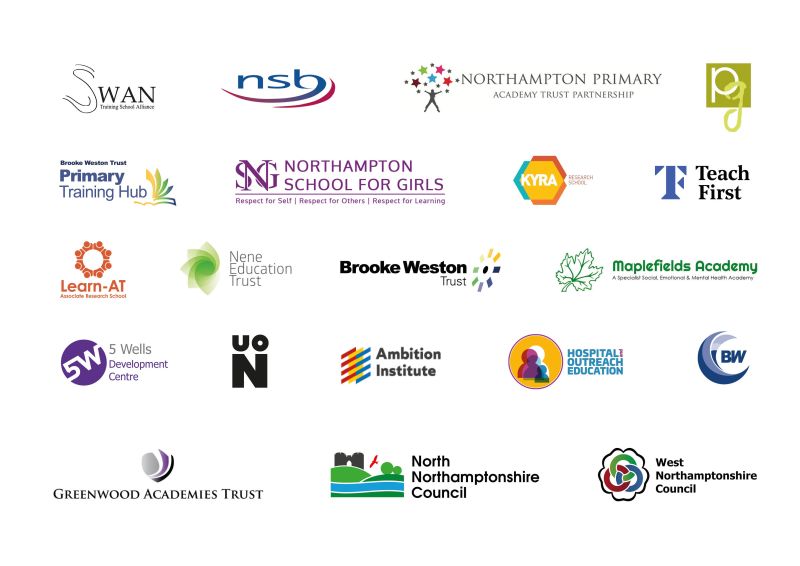 5 Wells
All sessions are face to face with limited numbers to ensure social distancing can be maintained other than the Catch Up Premium session.
Swan
Changes to Early Years: Overview for Head Teachers Friday 2 July 2021 8:30-10:30am via zoom
This session aims to support Head Teachers to develop their knowledge around the new Early Years curriculum supporting teaching and learning strategies, assessment for learning and the learning environment. To enable Head Teachers to develop effective assessment, monitoring and tracking in Early Years to support a transition to reception, leading to a smooth transition to KS1.
This session will be delivered by Felicity Dewsbery, from Pen Green the operational lead for the Research, Training and Development Base and Teaching School. She passionately believes that outcomes for children and their families can be improved through robust professional development opportunities, particularly opportunities that facilitate early years educators to take a systemic lead on their own learning and the learning of others. Recently she has been appointed to the Teaching School Council to represent Early Years Nationally.
Course Aims
To develop processes for:

Assessment of Early Years
Monitoring of Early years
Tracking Early Years

Explore the curriculum content and how the environment reflects children's learning and development

Reflect on continuous provision in the classroom
Cost: Free for SWAN SLA Head Teachers; £40 per delegate non SWAN SLA members.
For more information or to book a place please use the link below.
changes-to-early-years-overview-for-head-teachers
Governors Safer Recruitment Training Tuesday | 13 July 2021 6-8pm online via Zoom
This training session led by Sally Perkins is suitable for governors specifically involved in the recruitment of staff. Governing bodies need to ensure that at least one person on any staff recruitment panel has undertaken safeguarding training. The session will cover safer recruitment processes and procedures.
Cost: £50 for SWAN TSA SLA members: £75 per delegate for non members
For more information or to book a place please follow
governors-safer-recruitment-training
FULLY BOOKED| New DSL training Wednesday 14th July 2021 9.30am – 3.30pm online via Zoom
As part of the Education Act 2002 and the latest Keeping Children Safe in Education, all schools must have a member of the leadership team as their Designated Safeguarding Lead. This person must take lead responsibility for dealing with child protection issues, referring concerns of significant harm, providing advice and guidance to support all staff to carry out their safeguarding duties, overseeing the school provision of early help and liaising with other agencies as required. This training must be updated every 2 years. This course is delivered by Lesley Pollard who is an experienced teacher, trainer and adviser. She currently works as an Independent Learning Adviser carrying out Safeguarding training and audits for a variety of providers as well as for individual schools.
Objectives
To ensure that the participant can identify:
What the safeguarding agenda actually means for schools;

Current legislation which informs the role of the DSL;

The role and responsibilities of the DSL;

The importance of early help, signposting, interagency working and interventions to safeguard vulnerable children/young people;

The categories and possible indicators of the 4 categories of abuse, FGM, Forced Marriage, Grooming, CSE, So Called Honour-Based Violence, Radicalisation and Extremism, Gang Culture, County Lines, Child Criminal Exploitation;

The most vulnerable pupils including those with SEND, those with family members in prison and those subject to peer-on-peer abuse, domestic violence, homelessness, appearing in Court, parental alcohol and drug abuse and mental health issues;

The role of the Northamptonshire Safeguarding Children Partnership (NSCP);

How to seek early help and refer concerns (including the Signs of Safety approach);

How to keep, transfer and archive Child Protection records.
Facilitator: Lesley Pollard
Places are charged at £100 for the first delegate, £80 for additional delegates. SWAN Secondary SLA members pay the reduced rate of £80. SWAN Primary SLA members have 1 free place either on the September 2020, November 2020, April 2021 or July 2021 date.
For more information or to book a place please use the link below.