Recruiting In-Year ECTs (21/22)
23rd Nov 2021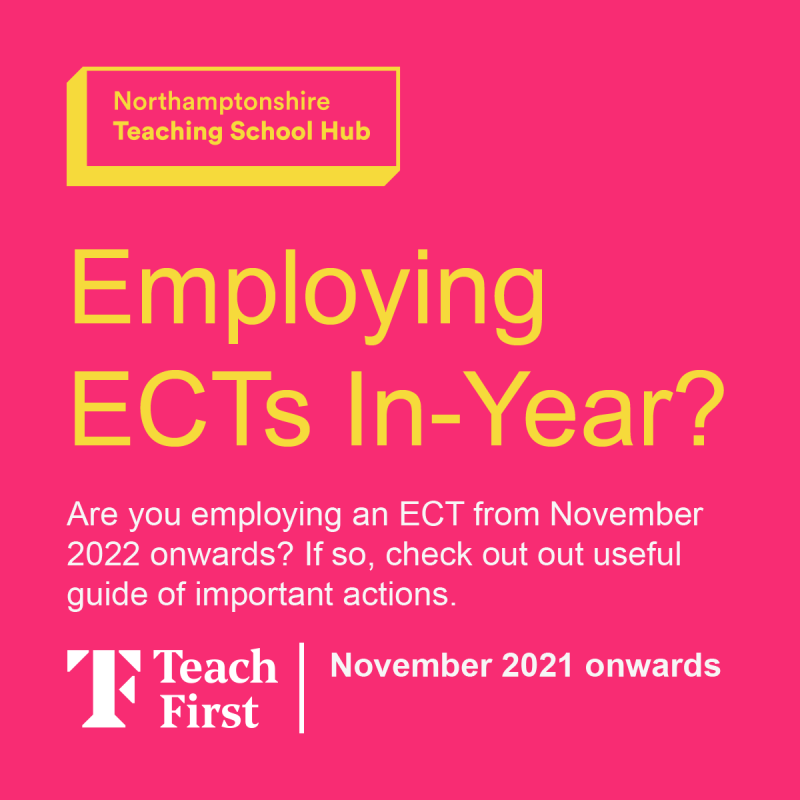 For 2021/22 we will be offering three entry points to the ECF in September 21, January 22 and April 22.
If you are recruiting ECTs from November onwards, please follow this helpful guidance on what to do.
Register with an Appropriate Body (AB)
This is the registration for the two year Statutory Induction of your ECTs. It is the ABs role to ensure that the statutory entitlement of the ECT is being met and provide support and guidance to ECTs and their schools.
On-board your ECTs and Mentors on the Early Career Framework Full Induction
The Early Career Framework is the DfEs flagship programme, providing structured support to ECTs throughout the two year induction period. This focus on their professional development so that every new teacher is supported to lay the foundations for a fulfilling and rewarding career in teaching. The Full Induction Programme is a funded provider led programme offering high quality training for early career teachers and their mentors alongside professional development materials.
Register your ECTs and Mentors on the DfE portal
Please ensure that your ECTs and their mentors are registered and matched on the DfE's portal. Complete DfE registration here.