Apply to join our ECF Lead Network Committee
8th Apr 2022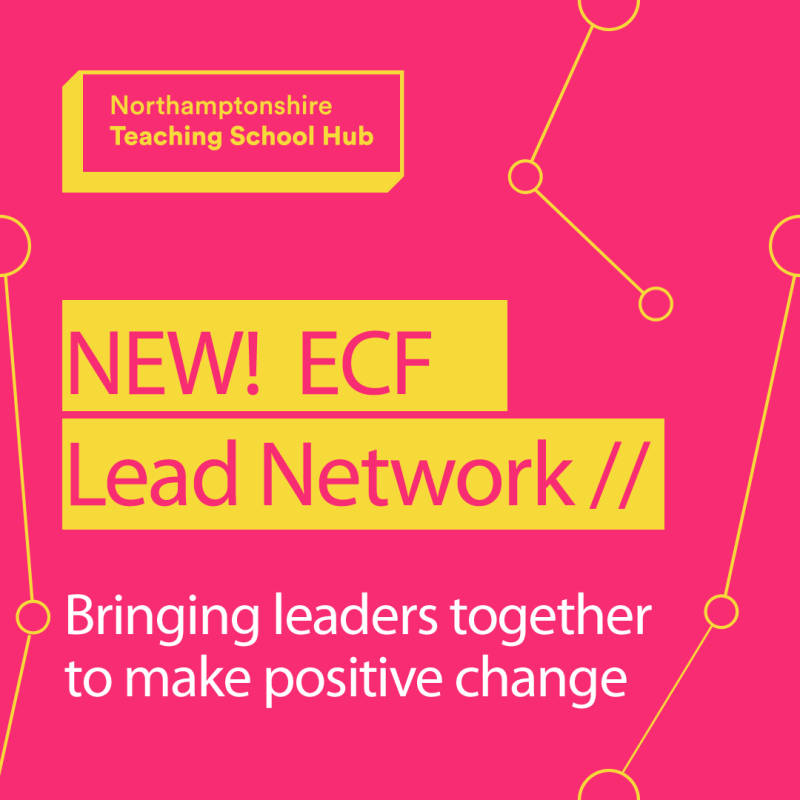 As a valued ECF Lead on our Teach First ECF programme we would like to invite you to apply to join our Committee of Directors to drive our new and powerful network for ECF Leads in the region.
Formation of an ECF Lead Network
Northamptonshire Teaching School Hub is looking to support the formation of an ECF Lead Network. The aim of this network is to support ECF Leads to learn from one another and steer the work of Teach First's national ECF programme.
To move this network forward we require a leadership committee of ECF Leads in our region. We are looking for 5/6 Network Directors to form the committee and drive engagement across the ECF Lead Network.
The Network Director role
Opportunity to create a regional

network

to influence change
Represent the voice of the educational sector and influence the

ECF

nationally
Steer Teach First work

Work with a team of like-minded people to generate to generate an amplified voice of the sector
Applicants should be:
An

ECF

Lead

Active in your school community
Able to

network

and influence locally and regionally
Skilled in

network

ing and connectivity

Able to drive change
Personal Spec
All phases, and school type representation encouraged.

Directors will be recruited solely on the basis of the candidates abilities and individual merit. Diversity and inclusion is at the heart of our selection process, including and not limited to including reasonable adjustments where necessary
Key dates & deadline
Deadline for expressions of interest for

Network

Director role: Tuesday 19th April 2022
Initial interest meeting: mid-June

Network

launch: 27th June
Full launch: September 2022
Commitment
This is a non-funded professional development opportunity

Time commitment: 1 hour per half term
You do: Provide the expertise to ask the big questions
We do: We will provide the resource to support change making
How to to apply for a Network Director role
Please complete our Expression of Interest form.
Joining the wider network
We are aiming to engage with the majority of our ECF Leads, If you would like to join the ECF Lead network as a member (not a Director), please complete this short form.
If you have any questions, please don't hesitate to get in touch by emailing ecf@northantstshub.org.